Hobie Mirage Compass
Please call to order! (631) 283-8373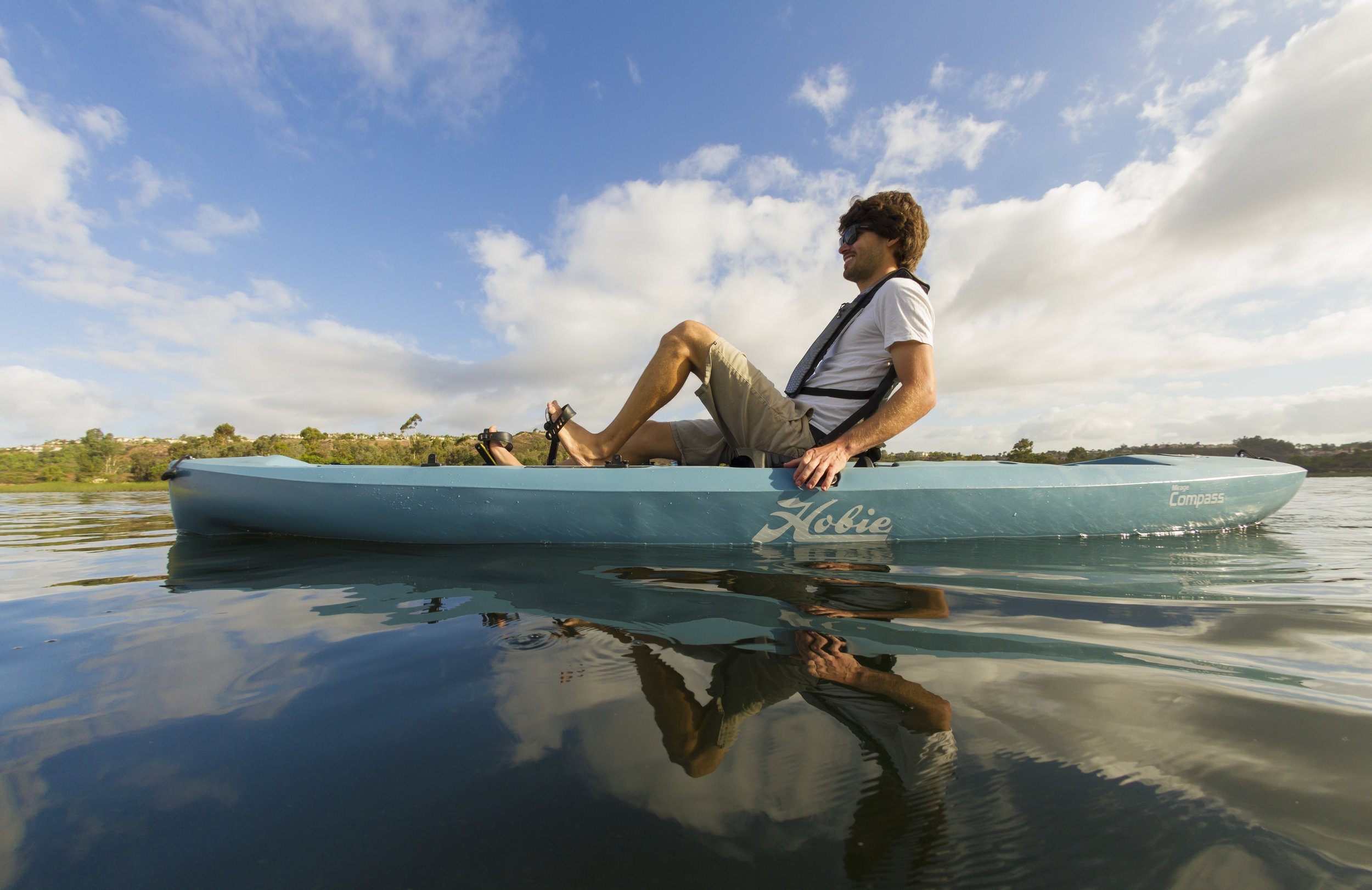 Set your course with the new Mirage Compass, the newest addition to Hobie's fleet of award-winning kayaks.
Simplicity defined, its time-tested MirageDrive pedal system with Glide Technology moves you easily through the water. Outfitted with a breathable mesh seat, the Compass offers maximum stability and an oversized cockpit and flat deck for standing. A sharp turning radius makes it nimble in tight quarters, yet able to speed over open water in stealthy fashion. Fishing features include molded-in rod holders, H-Track accessory mounts and a transducer cavity ready for you to install a Lowrance® fishfinder.
Specifications
Crew: 1
Length: 12' / 3.66 m
Width: 34" / 0.86 m
Capacity: 400 lbs / 181 kg
Fitted Hull Weight: 68 lbs / 31 kg
Fully Rigged Weight: 87 lbs / 39 kg
Hull Construction: Rotomolded Polyethylene
Powered by MirageDrive
The MirageDrive pedal system with Glide Technology features legendary bioengineered performance. Power forward virtually hands-free.
Introducing the Mirage Compass
Explore a new direction with the Mirage Compass. Slide easily across the water and navigate forward virtually hands-free.
Set Your Course with the New Mirage Compass
The Compass is confidently stable and pleasantly nimble, ideal for wildlife watching, camping, or leisurely cruising through splendid scenery.
Lowrance® Ready System
The Hobie Mirage Compass comes standard with a built-in transducer mount and includes through-hull cable plugs. (Lowrance transducer not included. Shown on the Mirage Outback.)