Mirage Adventure Island
Please call to order! (631) 283-8373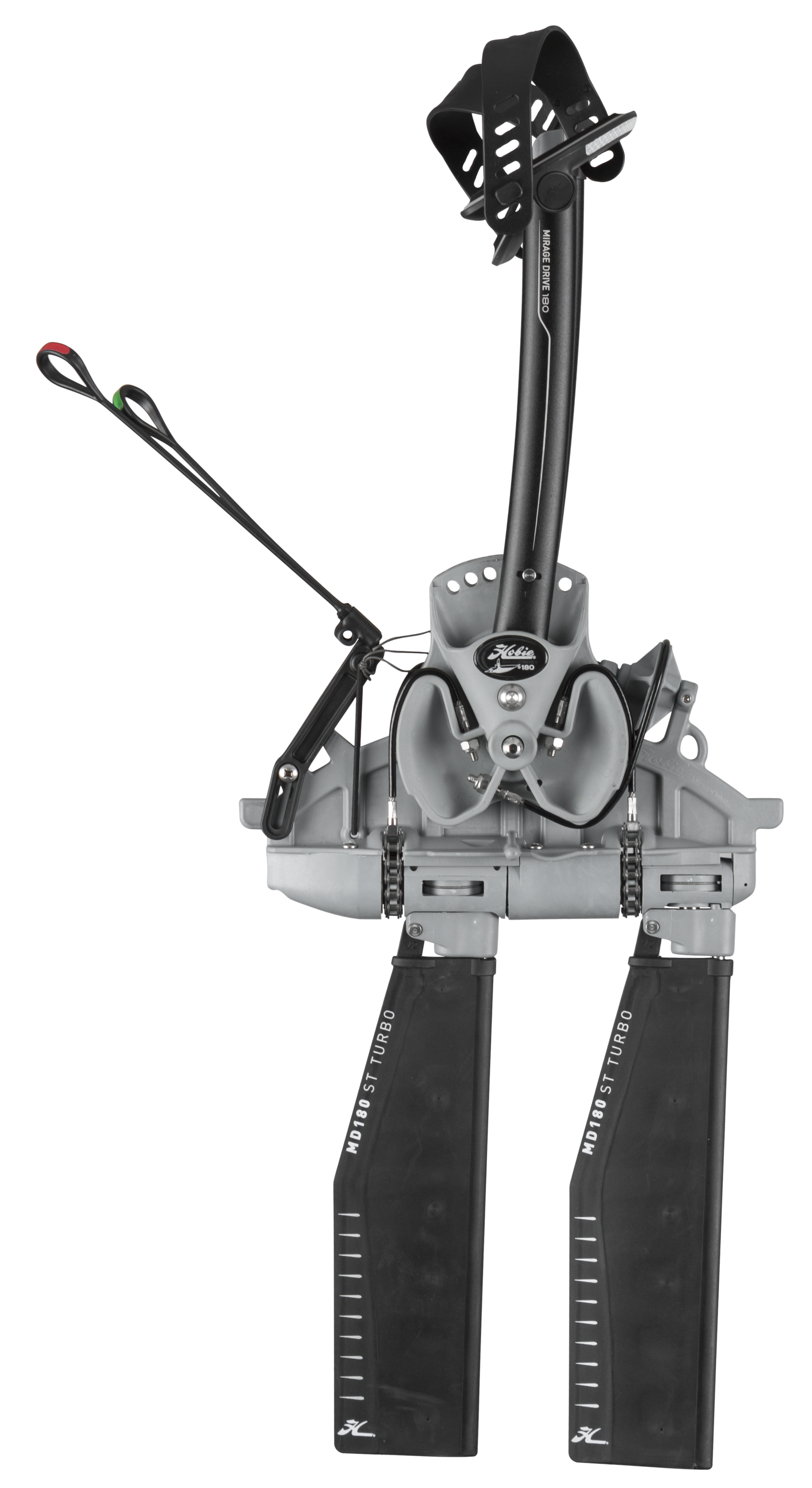 An absolute joy on the water, the Hobie Mirage Adventure Island is impressively approachable.
Ride the wind: A roller-furling, vertically battened mainsail provides lift, a retractable centerboard prevents lateral slip, and the larger amas tuck parallel against the rotomolded polyethylene hull for docking. Multiple hatches, on deck stowage and Vantage CT Seating encourage multi-day adventures, and the MirageDrive with Glide Technology offers paddle-free locomotion when the wind scatters, making it easy to get home. The "AI" is also an exceptional bluewater-capable fishing platform. Equip the accessory trampoline kit for extra space and walk-around capability.
Specs:
Crew: 1
Length: 16' 7" / 5.05 m
Beam (Amas Folded In): 44" / 1.12 m
Beam (Amas Out): 9' 6" / 2.9 m
Capacity: 400 lbs / 181.44 kg
Fitted Hull Weight: 102 lbs / 46 kg
Fully Rigged Weight: 185 lbs / 84 kg
Mast Length: 16' 6" / 5.03 m
Sail Area: 65 ft² / 6.04 m²
Hull Construction: Rotomolded Polyethylene
Powered by MirageDrive 180
The ungainly paddle is replaced by the sheer efficiency of the MirageDrive 180, the original pedal kayak drive. With the largest human muscle group now in play, kayaking becomes easier and more efficient than ever.
Vantage CT
Adjustability begets comfort
The Vantage seating system provides the comfort needed for long stretches out on the water. The seat-back, bottom, height, and lumbar-support are all easily adjustable.
Lowrance® Ready System
The Hobie Mirage Adventure Island comes standard with a built-in transducer mount and pre-installed through-hull cable plugs. (Lowrance transducer not included. Shown on the Mirage Outback.)