Mirage Revolution 16
Please call to order! (631) 283-8373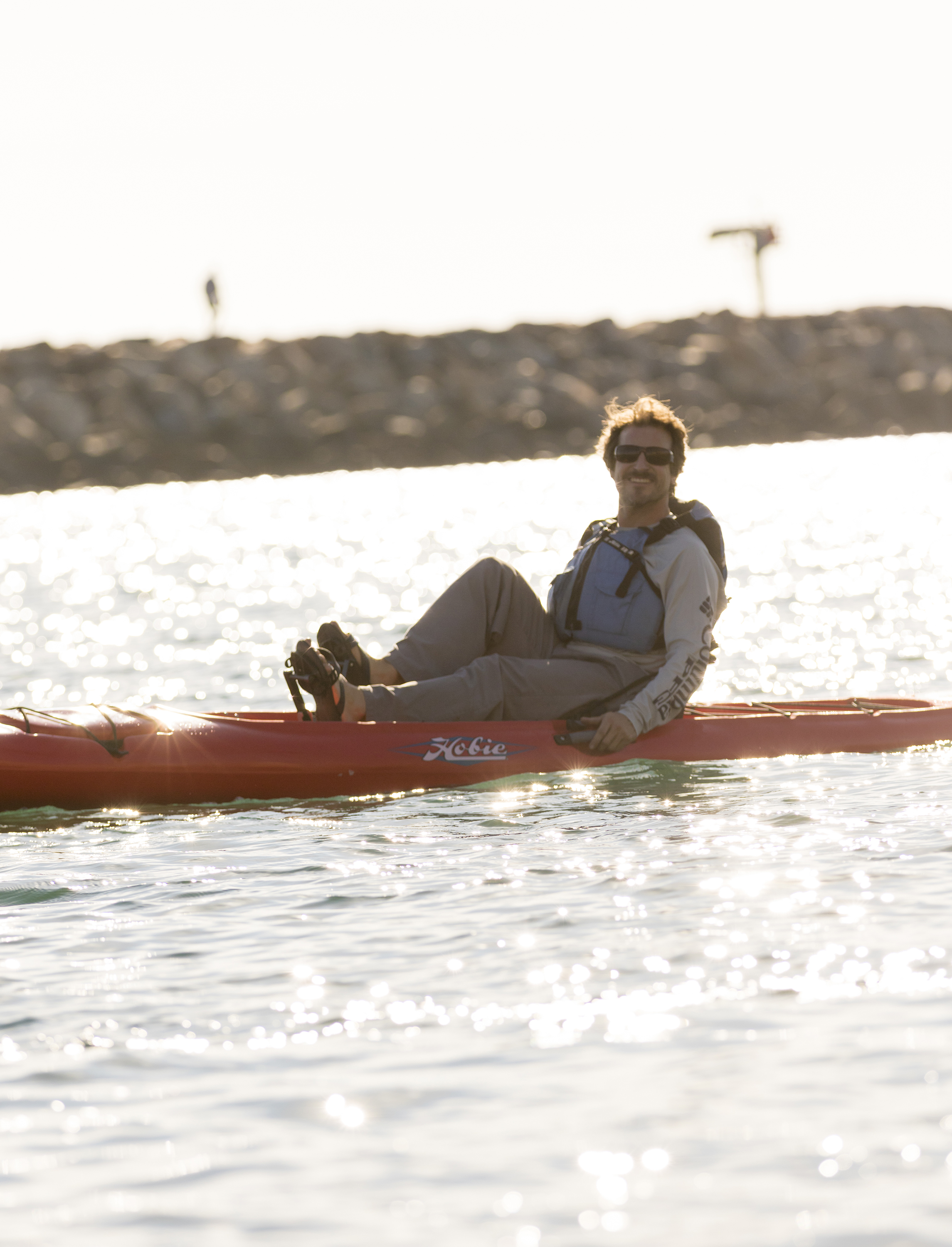 Sleek. The Hobie Mirage Revolution 16 boasts a long, lean hull that's low on drag and big on speed, allowing you to glide along at a pace typically reserved for far more fragile kayaks.
Instead of requiring constant babying, the Revo 16's rugged, rotomolded polyethylene hull stands ready to brave any beach. Consider the Revo 16's range and speed—coupled with carefully considered details such as ergonomic carrying handles and its comfortable, Vantage CT seat—and the advantages are obvious. With a 16' hull design for touring or fishing at speed plus MirageDrive power, covering distance with ease is the Revo 16's game.
Specs:
Crew: 1
Length: 16' / 4.88 m
Width: 27.5" / .7 m
Capacity: 350 lbs / 159 kg
Fitted Hull Weight: 75.5 lbs / 34 kg
Fully Rigged Weight: 92 lbs / 42 kg
Hull Construction: Rotomolded Polyethylene
Powered by MirageDrive 180
The ungainly paddle is replaced by the sheer efficiency of the MirageDrive 180, the original pedal kayak drive. With the largest human muscle group now in play, kayaking becomes easier and more efficient than ever.
Vantage CT
Adjustability begets comfort
The Vantage seating system provides the comfort needed for long stretches out on the water. The seat-back, bottom, height, and lumbar-support are all easily adjustable.
Lowrance® Ready System
The Hobie Mirage Revolution 16 comes standard with a built-in transducer mount and pre-installed through-hull cable plugs. (Lowrance transducer not included. Shown on the Mirage Outback.)