Mirage Pro Angler 17T
Please call to order! (631) 283-8373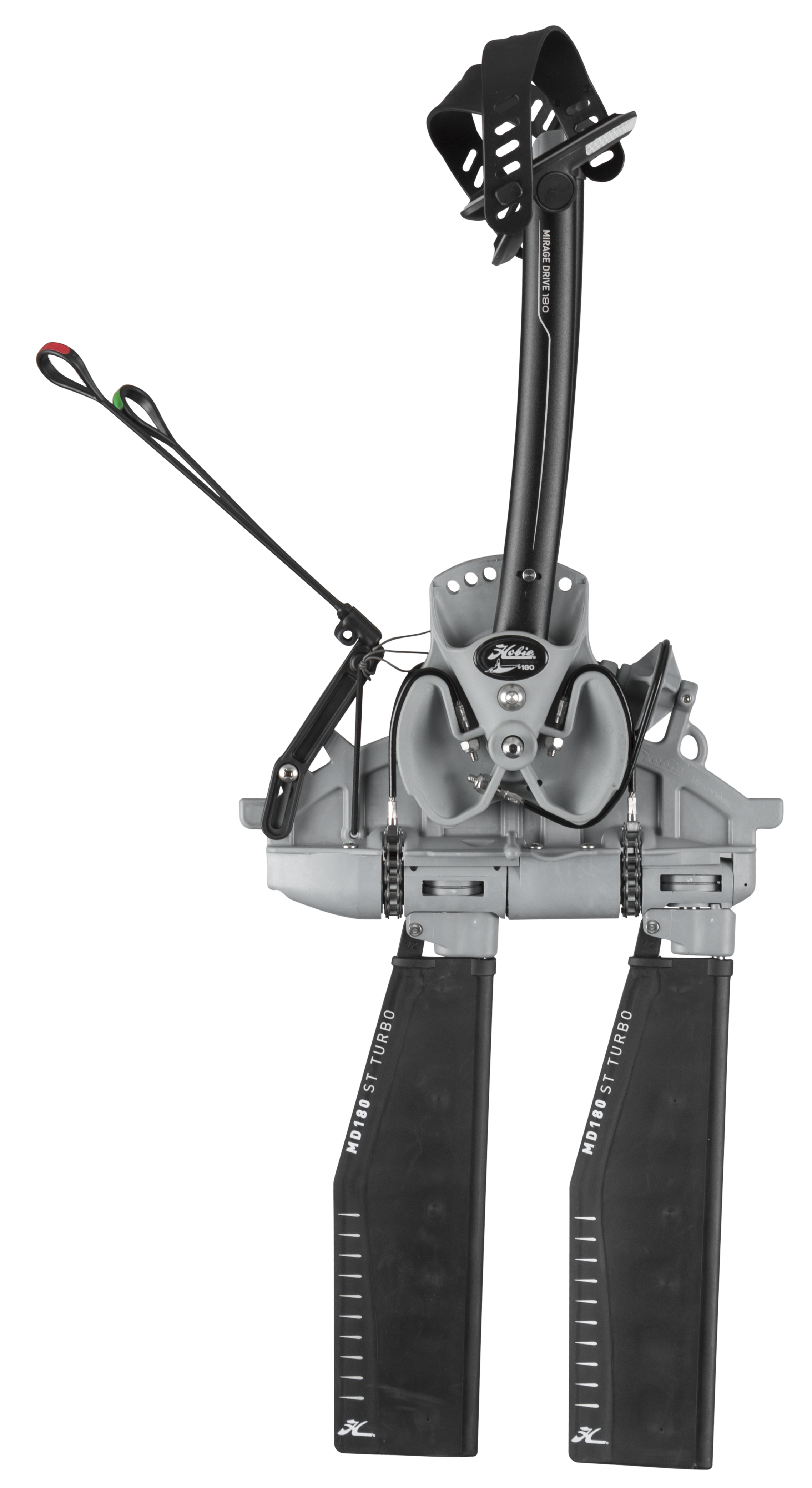 Hobie's original Pro Angler packs extreme fishing utility, with scads of (that's six) horizontal rod lockers, enough tackle compartments to empty a store, and an elevated Vantage ST seat that's as much easy chair as captain's perch.
There's a non-skid deck for standing—a huge advantage for sight fishing—and veritable acres of H-Rail for mounting rod holders and electronics. All this on a spacious 14-foot platform, with no need for a gas tank. Hobie's unique MirageDrive with Glide Technology provides efficient, quiet propulsion.
Specs:
Crew: 1-2
Length: 17' / 5.18 m
Width: 43.5" / 1.1 m
Capacity: 900 lbs / 408 kg
Fitted Hull Weight: 206.5 lbs / 94 kg
Fully Rigged Weight: 244 lbs / 111 kg
Hull Construction: Rotomolded Polyethylene
Powered by MirageDrive 180
The ungainly paddle is replaced by the sheer efficiency of the MirageDrive 180, the original pedal kayak drive. With the largest human muscle group now in play, kayaking becomes easier and more efficient than ever.
Vantage XT SEATING
The Vantage seating system provides the comfort needed for long stretches out on the water. The seat-back, bottom, height, and lumbar-support are all easily adjustable.
Lowrance® Ready System
The Hobie Mirage Pro Angler 17T comes standard with a built-in transducer mount and pre-installed through-hull cable plugs. (Lowrance transducer not included. Shown on the Mirage Outback.)